工場設備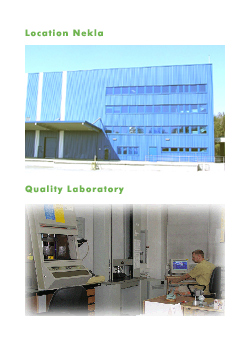 Since 1995 we have been producing valve components under ideal conditions at our Polish location, Sroda Wielkopolska: low production costs, unbureaucratic procedures and high standards quality. In addition to our constant improvement in the areas of technology, productivities and quality, we have learnt much concerning international business procedures.
Since 1995 we have been making this Know-how available to other companies.
With our experienced employees, we manufacture products which our customers and partners then develop and bring on the market. The production machinery is provided either by us or are supplied by the partner company. Due to the cost structures in Poland, small-volume series and components involving a high percentage of manual work can be produced in a stable and cost-efficient process.
Therefore we can offer smaller companies, too, the possibility of profiting from the location advantages in East Europe, with little outlay and with minimal investment.

The advantages for our customers: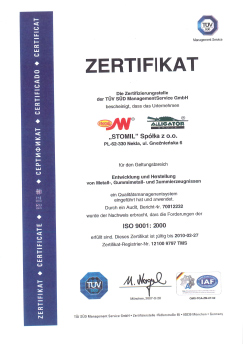 low production costs without having to make investments
over 10 years experience and cooperation with Western customers
easy communication
certainly through exclusiveness – we do not work for your competitors
a complete, well-functioning infrastructure
the safe backing of a Technology Department, for continous improvements of all production processes
an efficient quality system, certified according to ISO 9001:2000
a fully equipped Quality Laboratory with all the most important checking facilities
uncomplicated logistics due to the convenient location on the Highway Poznan – Frankfurt (Oder) – only 180 Km away from the German border
independent procurement of semi-finished products and raw materials, as well as access to local procurement markets
Our production Know-how:
turning of steel, brass and aluminium whether for small-volume or high volume runs
assembly work from manual to fully automatic
bending, soldering, joining, mounting
surface plating (chrome, Delta Seal, galvanising, anodizing) electro-plating
rubber molding
rubber-metal connections
coating with bonding agents
stamping

Existing cooperation with international customers
vibration control and rubber-metal bonded parts
components for automobile seats
fittings for doors and windows
high-pressure and hydraulic hoses
valve components
back