品質開発
Basic requirements for the safety of our products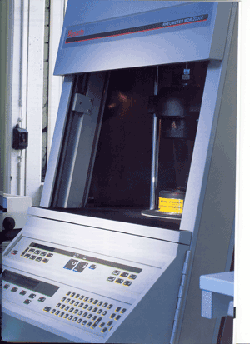 Our aim is to have satisfied customers. Naturally, this is the central element of our quality philosophy. The continuous improvement of all processes and the promotion of the personal responsibility of our employees are essential elements in our quality policy.
Every year we deliver over 200 million safety components to our customers. For this reason an efficient quality management is just as much a pre-requisite as is the long-term invested collaboration with our customers, with high-quality suppliers and with our cooperation partners.
Valves are safety components. Therefore all the fundamental manufacturing steps at ALLIGATOR are 100% monitored, in most cases fully automatically.
Furthermore, in our mass production, every single valve is tested before it leaves the company.

Quality Standards
1994: Certification DIN EN ISO 9001
1998: Certification DIN EN ISO 9001 and VDA 6.1
2001: Certification DIN EN ISO 9001 : 2000 and VDA 6.1
2011: Certification ISO/TS 16949:2009 ISO16949
2011: Certification ISO 14001:2002
You have more Questions - here you will find your contact
Environmental management
Our environmental policy
It is the declared objective of ALLIGATOR Valve group to keep the environmental impact of our operations as low as possible.
We are obliged to respect all the existing environmental laws and regulations, together with all applicable official and municipal requirements.
It is our aim, to keep the risk of ecological damage as low as possible.
With factual information we want to achieve the trust of the public and of our customers.
We will keep our employees constantly informed about how their activities affect the environment. In addition we will promote the environmental awareness at all levels through suitable training programmes.
Our aim is the continuous improvement of environmental protection in our company.
We want to use natural resources more economically and minimize waste, emission and waste water.
The protection of the environment is an important management task. Our managers aim to set a good example. Environmental protection, however, demands responsible behaviour from all employees.
back